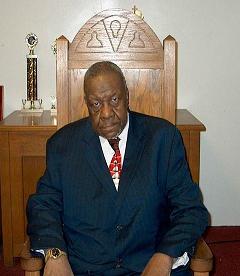 The Greater Love Church of God in Christ was activated the first Sunday of January 1967 in Chicago , IL under the leadership of Pastor Ollie Lee Peel. The first service was held in the basement of Brother and Sister Houston's home at 3120 West Arthington Street. The Houston 's were Greater Love's first members. The next Sunday Sister Lucille Peel joined her husband in ministry with the blessings of their Pastor, the late Bishop Leroy Works.

By the third Sunday people were coming in groups; God was gradually increasing this membership. Among these groups were Bernice Ramsey, Andrew Williams and their families. This couple was later joined in holy matrimony and served as part of the governing body for The Greater Love Church. With the continual increase of members the church could no longer reside in the Houston 's home and in March of 1967 the church relocated to 1125 South Kedzie Avenue .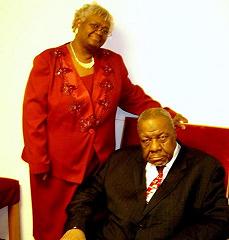 Pastor Ollie Peel's stature could garner attention, but he was most revered for his giving spirit, bold personality to correct firmly, his ability to declare the gospel at anytime, in any place, and his assertion of love for his family friends and strangers. On September 21, 2006 Pastor Ollie L. Peel went home to be with the Lord. We praise God for the time we shared with Pastor Ollie L. Peel and for the legacy he left here with us.






TO GOD BE THE GLORY FOR THE THINGS HE HAS DONE!

!!