THE GREATER LOVE MUSIC MINISTRY HISTORY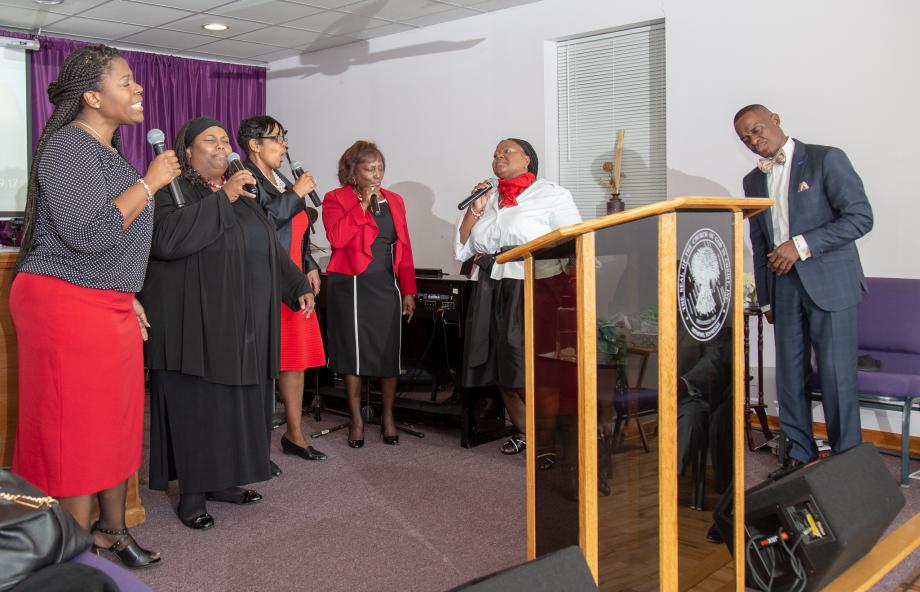 Our music ministry is comprised of dedicated, anointed and skilled psalmists and musicians. Through our music ministry we endeavor to demonstrate according to the Word of God, that singing and praise is essential for the Christian body as a whole.

Singing and praise was the active ingredient in the destruction of the Great Wall of Jericho, which kept many armies and intruders out and slaves in. This Great Wall was no match for God's holy nation who marched around the wall for 7 days armed with singing and praise in their hearts which they released on the 7th day (Joshua 6:15-20 KJV). In triumphant victory the wall fell down and the people took the city.
In the Book of Psalms it is written as a requirement to sing praises unto God," for it is good to sing praise unto God; for it is pleasant, and praise is comely." (Psalms 147:1b KJV).